Matte Trap Liquid Lipstick
Share
Regular price

Sale price

₹650
Description

Introducing our luxurious Matte Liquid Lipstick infused with the goodness of Vitamin E, Tucuma butter, and Argan oil.

Experience the perfect blend of beauty and nourishment with this innovate formula. Our matte liquid lipstick not only offers long-lasting, vibrant color but also provides essential care for your lips.

Vitamin E, a powerful antioxidant, works to protect your lips from free radicals, keeping them looking youthful and healthy. It helps to moisturize and maintain softness, preventing any dryness or discomfort.

Tucuma butter, derived from the Amazon rainforest, is rich in essential fatty acids that deeply hydrate and condition your lips. Say goodbye to chapped lips as this natural emollient works to create a smooth and supple texture.

Argan oil, know as " Liquid Gold", is a precious ingredient that adds an extra layer of nourishment. It's packed with Vitamins and anti oxidants, making your lips feel incredibly soft and velvety.

The result? A non-drying lightweight highly pigmented matte finish that lasts all day without compromising on comfort. Our matte liquid lipstick with Vitamin E, Tucuma butter, and Argan oil offers the best of both worlds- Stunning colors and lip-loving care.

Whether you're going for a bold statement or an everyday look, you can trust our Matte Liquid Lipstick to deliver exceptional color payoff and the utmost care for lips. Embrace a lip experience that combines beauty and nourishment like never before.

Warm Hugs (Deep Mauve) – Indulge in sophistication with our deep mauve matte liquid lipstick for a captivating and chic look.

Summer love (Light Mauve) – Elevate your style with our light mauve matte liquid lipstick, offering a soft and subtle touch of elegance.

Barefoot on the Beach (Plum Undertone) – Unleash your bold and unique personality with our plum undertone matte liquid lipstick, a daring choice for the confident trendsetter.

Killing with kindness (Dark Maroon)- Embrace a touch of mystique and sophistication with our dark maroon matte liquid lipstick, a captivating choice for a bold and alluring look.

Love on Fire (Plum Red) – Add a touch of allure to your lips with our plum red shade of matte liquid lipstick, exuding elegance and confidence in every swipe.

Poppy's Kiss ( Brick Red) – Channel Vintage Charm and timeless appeal with our brick red shade of matte liquid lipstick, a classical hue that complements any occasion.

Cocoa (Deep Brown) – Unleash your inner allure with our deep brown matte liquid lipstick, a sultry and sophisticated shade for a bold statement.

Babe ( Earthy Nude) – Embrace the beauty of nature with our earthy nude shade matte liquid lipstick, offering a subtle and natural elegance for everyday sophistication.

Scandalous (Cusp of Red&Mauve) – Experience the perfect harmony of red and mauve with our cusp shade matte liquid lipstick, offering a captivating blend of boldness and softness.

Bare (Deep Pink Nude) – Discover a delightful fusion of depth and subtlety with our deep pink nude shade matte liquid lipstick, adding a touch of sophistication to your everyday look.

So Peachy ( Peach Nude) – Capture the essence of understated beauty with our peach nude shde lips, providing a fresh and radiant allure for a natural glow.

Cherry Blast (Cherry Red) – Turn heads and exude confidence with our vibrant cherry red shade matte liquid lipstick, a bold and timeless choice for a statement-making look.
Ingredients

Cyclopentasiloxane, Isododecane, Trimethylsiloxy silicate, Polypropylsilsesquioxane, Microcrystalline wax, Glyceryl behenate, C30-45 Alkyldimethylsilyl Polyproplsilsequioxane, Cyclopentasiloxane, Disteardimonoum Hectorite, Propylene Carbonate, Nylon-12, Silica Dimethyl Silylate, Kaolin, Lactic Acid Methyl Ester, Phenylpropanol, EthylHexylGlycerin, Argania Spinosa Kernel Oil, Tocopherol Acetate, Astrocaryum Tucuma Seed Butter, Coco Musk Perfume, (+/- May Contain/Red 7 (CI 15850), Titanium oxide, Iron oxide Black and Iron oxide red) Argan oil, Tucuma butter, and Cooling Mint leaves extract.
Products Highlights / Benefits

Long-lasting color payoff with a matte finish.
Nourishes and moisturizes lips with vitamin E, Tucuma Butter, and Argan oil.
Provides essential antioxidants to protect lips from environmental damage.
Tucuma butter deeply hydrates and conditions, promoting a smooth texture.
Argan oil adds extra nourishment, leaving lips soft and velvety.
Infused with menthol for a refreshing and cooling sensation.
Delivers a comfortable wear without drying out the lips.
Promotes a soft and supple appearance, reducing the risk of chapped lips.
Offers a bold and vibrant look with a touch of soothing and caring ingredients.
How to Apply

Prep Your Lips :Gently exfoliate if needed to remove any dry skin, apply a light lip balm or primer to create a smooth base. 
Outline Your Lips : Using a lip liner in a shade close to your lipstick, outline the natural shape of your lips to define the edges anfd prevent the lipstick from bleeding.
Apply the Matte Liquid Lipstick : Starting from the center of your upper lips, use the applicator wand to carefully line your lips, following the natural contours. Then, fill in the rest of your lips, making sure to distribute the product evenly. Keep the lips parted during the drying process to prevent any smudging.
Avoid Rubbing Lips Together: Unlike traditional lipstick, matte liquid lipstick doesn't require rubbing your lips together, as it can disturb the finish. Instead, let it set and dry naturally.

Note : Remember that our matte  liquid lipsticks are generally long-wearing and have intense pigmentation, so a little goes a long way. Start with a small amount of product and build up as needed.
Additional Information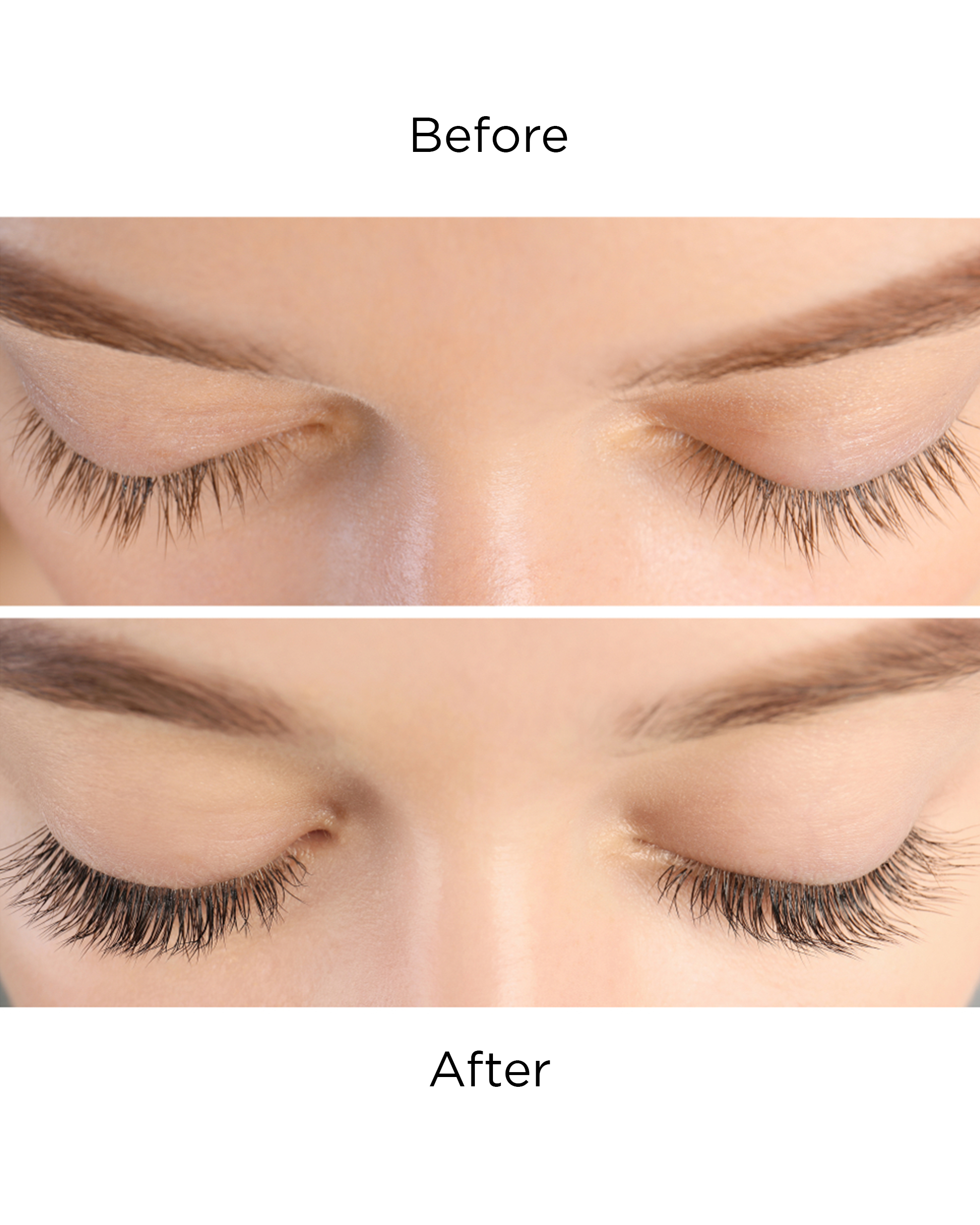 COMMONLY ASKED QUESTIONS
Q: What makes L Factor New York Matte Liquid Lipstick unique? 

A: Our Matte Liquid Lipstick is infused with nourishing Tucuma butter, Argan oil, and Vitamin E, providing a luxurious and hydrating formula.
Q: What are the reasons behind the cost of L Factor Matte Liquid Lipstick at 650 Rs.?

A: The lipstick price of this product is 650 rs because it is made with high-quality ingredients that are natural, safe, and beneficial for your lips. Some of the hero ingredients in this lipstick are:

Vitamin E: This is a nutrient that has antioxidant and anti-inflammatory properties that protect and heal your lips from environmental damage and dryness. Vitamin E also promotes cell turnover and regeneration, making your lips smoother and softer.


Tucuma butter: This is a plant-based butter that has moisturizing and emollient properties that hydrate and nourish your lips. Tucuma butter also has a high content of fatty acids, vitamins, and minerals that improve the elasticity and texture of your lips.


Argan oil: This is a plant-based oil that has nourishing and conditioning properties that enhance the health and appearance of your lips. Argan oil also has a high content of vitamin E, antioxidants, and essential fatty acids that protect and repair your lips from sun damage and aging signs.


Mint leaves extract: This is a plant-based extract that has cooling and refreshing properties that soothe and calm your lips. Mint leaves extract also has antibacterial and antiseptic properties that prevent any kind of infections or irritations on your lips.


These ingredients make this lipstick a premium product that delivers amazing results for your lips. It gives you a matte finish, long-lasting wear, transfer-proof performance, ultra-pigmentation, creamy texture, and plumping effect. It also comes in a beautiful shade of warm hugs, which is a brick red color that suits any skin tone, mood, and style.

I hope this helps you understand why the lipstick price of this product is 650 rs. If you want to try this lipstick or any of the other products from L Factor New York, you can shop online at their website1 and get a special discount on your first order. Trust me, once you try their products, you will never go back to any other brand.
Q: How long does the Matte Liquid Lipstick stay on the lips?

A: Our Matte Liquid Lipstick offers long-stay wear, ensuring color that lasts throughout the day.
Q: Is the Matte Liquid Lipstick highly pigmented? 

A: Yes, the formula is highly pigmented, providing intense color payoff for vibrant and bold lips.
Q: Does the Matte Liquid Lipstick feel drying on the lips? 

A: No, our Matte Liquid Lipstick is formulated to be non-drying, keeping your lips feeling comfortable and moisturized.
Q: Is the Matte Liquid Lipstick transfer-proof? 

A: Yes, our Matte Liquid Lipstick is non-transfer, meaning it stays put on your lips without smudging onto other surfaces.
Q: Is the Matte Liquid Lipstick vegan and cruelty-free? 

A: Yes, L Factor New York is proud to offer a vegan and cruelty-free product, ensuring ethical and responsible beauty practices.
Q: Is the Matte Liquid Lipstick non-toxic and safe for use? 

A: Yes, our Matte Liquid Lipstick is non-toxic, formulated with high-quality ingredients, and safe for cosmetic use.
Q: Can I layer the Matte Liquid Lipstick for a more intense look? 

A: Absolutely! You can build up the color by layering the Matte Liquid Lipstick for your desired level of intensity.
Q: How do I remove the Matte Liquid Lipstick at the end of the day? 

A: Use a makeup remover or cleansing oil to gently remove the Matte Liquid Lipstick, ensuring a clean and comfortable feel.
Q: Can I wear the Matte Liquid Lipstick without worrying about smudging or fading? 

A: Yes, our Matte Liquid Lipstick's non-transfer and long-stay formula ensure smudge-proof and fade-resistant color for confident wear all day. 
Q – What is the net volume ?